PBM EXTERIORS Angmering ROOFLINE SPECIALISTS
Fascias, Barge Boards,Soffits, Guttering, Cladding and Flat Roofing
We are very proud of our good local reputation in Angmering for always using the best quality materials and high quality installations at competitive prices.
---
PBM Exteriors is a family run business offering roofline services in Angmering. We specialise in the installation of replacement roofline products - upvc fascias, soffits, guttering, barge boards, cladding and flat roofing found on the majority of homes throughout Sussex.

Protect and Enhance the look of your property in Angmering with quality roofline products. We are very proud of our good local reputation for always using the best quality materials and high quality installations at competitive prices.

Our business has gone from strength to strength, and most of our business now comes through recommendation. But don't just take our word for it, read our customer reviews posted on Checkatrade.
PBM Exteriors have installed many roofline products at properties in Angmering. View our extensive list of proprietors to include homes in Briar Close, Bramblethyme Close, Dell Drive, Foxdale Drive, Ferndale Walk, Fletcher Way, Greenwood Drive, Greenland Drive, Greenacres Ring, Landsdowne Road, Sycamore Close and more.

A well-maintained guttering system is essential to prevent damage to your home. Traditionally wood was used, but this requires regular maintenance and replacement. We install high quality roofline products which eliminate the requirement for regular maintenance and painting, providing a clean, tidy and reliable finish that can be relied upon year after year and adding value to your property.

We install quality upvc fascias, soffits, guttering and cladding in Angmering and surrounding areas to include West Preston, East Preston, Angmering-on-Sea, Kingston, Kingston Gorse, Ferring, Hangleton, Rustington, Toddington, Poling, Hammerpot, Crossbush, Lyminster, Littlehampton.

Why choose PBM Exteriors
Established 30 years in the local areas with 100s of references.
Quality Assured - We use only the best products
Skilled Installers
High quality installations at competitive prices
Free no obligation quote
No deposit required
Checkatrade member
No Salesman
No sub-contractors
We guarantee we won't be beaten on any like written quote
We remove all existing materials not just the rot you see
We have been in business since 1990
We install roofline services in both East Sussex and West Sussex
The Benefits of New Fascias and Soffits
Enhance the look of your home.
Increase the value of your property.
Reduce maintenance costs, time and worry.
Protect the structure of your roof
Improve the flow of water in guttering and downpipes.
Minimise condensation, damp and rot in your roof.
Reduce access and damage from birds and vermin.
Repair or prevent future roofline problems.
CLIENT TESTIMONIAL
Replace front and side barge boards and soffits and repairs to guttering " Paul and his team did a fantastic job, we are delighted with the results. The new decorative barge boards on our period house look so attractive and all work carried out was top notch. Communication from Paul leading up to the job was exemplary, if only everyone was the same! Highly recommended. "

Replacement of all cladding, fascias, soffits and bargeboards, new front door etc "What a great team PBM are. The house is literally transformed and looks incredible. Paul, Chris and the team were really nice, helpful, trustworthy and considerate chaps and went above and beyond to make sure everything looked finished - even to the point of adding white pvc above the double garage to replace the messy stuff that was already there! Cannot recommend them more highly. The house just looks amazing (like a new home!) - would thoroughly recommend the amazing anthracite grey composite cladding. Thank you, PBM."

Soffits, Fascias, Guttering replaced. "Very friendly and polite guys who were very skilled and knew exactly what they were doing. A pleasure to have working here and would recommend very highly."
---
PBM Exteriors Roofline Services in Angmering
We use Quality roofline fascias, bargeboards, soffits, guttering, cladding and rainwater products that not only look fantastic, but are guaranteed never to rot, flake or require painting.
Kestrel's range of PVC-UE roofline products help to ensure a long-lasting fine finish to any domestic building and come with a standard 20 yr guarantee which can now be EXTENDED for a 35 yr guarantee. Available in a range of colours. We are a Kestrel© Registered Installer.
Kavex© textured wood grain effect PVC-UE cladding and overlapping featheredged style cladding boards available in white, sand, cream, light grey and light blue.
We install high quality FloPlast and Marshall-Tufflex rainwater and drainage systems available in uPVC, Aluminuim and Cast Iron. Rubber Bond EPDM Roofing system.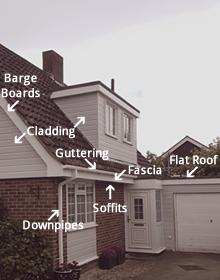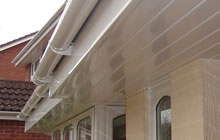 FASCIAS
uPVC Fascias will prevent wind and rain from entering rafters, they only need the occasional wipe every 1 or 2 years, improve the look of your home and are available in many colours. Find out more.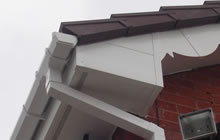 SOFFITS
uPVC Ventilated soffits allow air to circulate within the roof space, reducing the risk of condensation and meeting the most up-to-date building regulations. Find out more.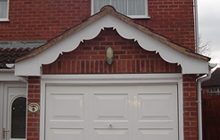 BARGE BOARDS
Barge boards keep your roof lining dry and free of any gaps or holes around the edges of your roofing. They also add a great look and character to the roofline of the property. Find out more.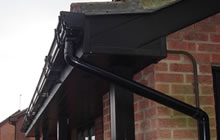 GUTTERING
Having a good quality guttering system can be an essential step that you can take to help protect you property and also save you money on time on having to do maintenance or repair work. Find out more.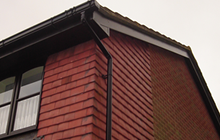 DOWNPIPES
High capacity systems mean fewer down pipes required, improving the overall look of the property. Find out more.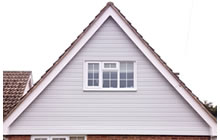 CLADDING
PVC-UE Cladding has many advantages. It's low maintenance as it does not discolour, retains its appearance & is weather resistant. It can also help to improve the insulation of a property. Find out more JamesHardie Cladding and Kestrel Kavex Cladding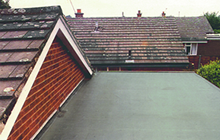 FLAT ROOFING
Rubberbond Fleeceback EPDM Rubber roofing system guaranteed to last for 20yrs. It's super strong, highly weather resistant, flexible, resilient, eco friendly and looks great. Proven to last up to 50 years. We are RubberBond Approved installers. Find out more.

---
We only use the best materials
KESTREL
We are a Kestrel registered installer.
20 yr standard Guarantee on White PVC-UE products.
Register for EXTENDED 35 yr guarantee.
10 yr Guarantee on Woodgrain PVC-UE products.

FloPlast
High quality PVC-U FloPlast guttering system. Website
10 yr Performance & Colour Guarantee.
Click here for more information

JAMES HARDIE
James Hardie® fibre cement cladding is made to last. It can better resist extreme weather conditions and is weather, pest and fire resistant. With low maintenance required, your home will stay solid and beautiful.